The Staff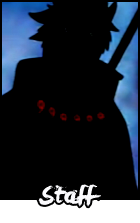 (Owner)
Zero
Mecc
IcyXDragon

(Co-Owner)


(Head Admin)
Envy

(Admins)
Mezashi

(Enforcer)


Ranks
Kages:




(Req: 1.5e+10 Stats; S-Rank Nin; 1e+13 HP)



Leaf (Hokage)
Cloud (Raikage)
Rock (Tsuchikage)
Sand (Kazekage)
Mist (Mizukage)
Rain (Amekage)
Sound (Otokage)
Blood (Ketsukage)


---



Org Leaders:




(Req: 2e+10 Stats; S-Rank Nin; 3e+13 HP)



Akatsuki (Akatsuki Leader)
7SM (7SM Leader)
Root (Root Leader)
Sound Org. (SO Leader)
Police Force (PF Leader)
Taka (Taka Leader)
12 Ninja Guardians(12NG)



I love how I got banned twice for no given reason and how Sora & Icy stood up for Kush even though I proved her wrong on multiple accounts. No1 even bothered to read this thread except for Kush whom it involves. No1 bothered to listen to my sid of the story. NOOOOOO, everyone just listened to Kush and immediately ban/boot or watever shit. *Catman voice* 'Screw you guys, I'm going home'

(I Quit)
_____________________________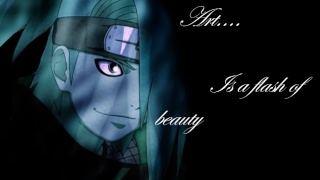 Member





Posts

: 98


Join date

: 2012-06-19


Location

: Akatsuki Hideout



_____________________________
Submit To The Darkness
Guest is going out with Ciel.
Member





Posts

: 424


Join date

: 2012-05-26


Location

: Tampa,Florida



I'm pretty sure he might be exaggerating? All 3 GMs can't just be banning him for no reason. And not listening to his side, lolzies Booo!!! *Throws tomato* :3
_____________________________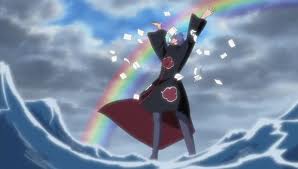 "One question… Madara. Do you understand why we betrayed you? Because you are darkness, a world without light where flowers can only wither and die!""Yahiko and Nagato's will hasn't vanished from this world! I believe in Naruto too! He… He will become the bridge that leads us to peace and I will be a support holding the bridge up!"
-Konan
Member





Posts

: 113


Join date

: 2012-07-09




---
Permissions in this forum:
You
cannot
reply to topics in this forum